Caring for people, not just teeth!
At the office of Jann C. Barber, we care for People not just Teeth! We offer a full range of services from general to cosmetic dentistry. Nitrous Oxide Sedation is available as well as GLO 1 hour In-Office Whitening, GlO Take-Home Whitening, and Biolase "Laser" dentistry. Patient financing through Care Credit is available with approval. New patients are always welcome. Early morning and late evening hours are available for your convenience.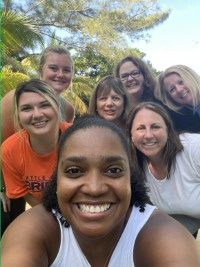 Dr. Jann C. Barber grew up in Beckley, West Virginia and graduated from Woodrow Wilson High School. After graduating from West Virginia University's School of Dentistry, Jann decided to make Morgantown her home. She opened Jann C. Barber, DDS dental office on Collins Ferry Road in 2002. For Jann, opening her own practice meant being able to develop her own philosophies on how to treat patients. Her philosophy is simple: she treats every dental patient like a member of her own family. "I thought it was important to provide dentistry with the technology and caring the way it should be done," she says. Dr. Barber knows her patients' time is valuable and she works hard to provide flexible hours, fast, convenient services, and the latest technology.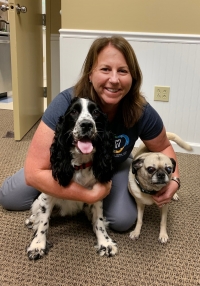 You don't have to wait any longer to get the beautiful smile you always wanted. Modern dental techniques have put smile makeovers within your budget. We'll work with you to design and build a dazzling new smile—one that will make you look and feel great!
Keeping your teeth healthy and functioning well—that's the goal of all our preventive care services. We want you to have a Classic Smile for Life!
Individualized home care treatment plans (tailored for each patient's needs)
When you have a problem with your teeth, our goal is simple: we want to restore them so they look great and function well. You'll smile, speak and chew naturally.  All our restorative procedures have aesthetic goals.  This is true even for back teeth.  We care about function but also how restoration looks.
We combine new technologies with old-fashioned service to make your experience in our dental office as pleasant and comfortable as possible.
Gum disease — also called periodontal disease — is a serious dental condition. If left untreated, it can destroy your bone and cause you to lose your teeth. Gum disease has also been linked to other serious health conditions such as diabetes, stroke, and heart disease. We'll work with you to treat gum disease and show you how to take care of your teeth and gums to prevent future recurrences.
Jann C. Barber, DDS
3154 Collins Ferry Road
Morgantown, WV 26505
Phone: (304) 599-3736
We Accept Cash, Check, Visa, Mastercard, Discover, and Care Credit.
Office Hours
Monday: 7:20 am - 4:30 pm
Tuesday: 10:00 am - 6:00 pm
Wednesday: 6:30 am - 4:30 pm
Thursday: 6:30 am - 4:30 pm
Friday: CLOSED
Appointment Policy
We don't charge for missed appointments but we do ask that you confirm your appointment by 1:30pm the day before. Responding to either the phone call, text message, or email will confirm your appointment. If your appointment is not Unconfirmed appointments will be cancelled.